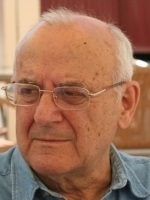 Rector 1990
Prof. univ. dr. ing.
Mircea Tomuş
---
"The inauguration of the first academic year meant a national event and triggered a real celebration of joy in Sibiu."
"A man of merit, like us, but more" – these are the words that definitely associate with the distinguished writer, reputed critic and literary historian, the illustrious scientist, prose writer and journalist who delivered the birth certificate of the University of Sibiu and made her way, entering her into the realm of culture and wisdom – Mircea Tomuş.
"During my short term of office, the first school year was opened and I am pleased that I did not give up Professor Paul Cornea's proposal, which I knew earlier, to postpone for another year the establishment of the medical faculty, I do not know if he could" "an equally favorable moment."