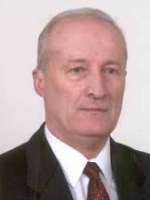 Rector 1990-1991
Prof. univ. dr. ing.
Valeriu Deac
---
"The tradition and present Sibiu entitle me to believe that the new University can become a Romanian and European IntelPol"
The founding of the University of Sibiu has given us the opportunity to prove that we know to appreciate, at true value, this chance of history, this unique moment in our existence. Through this University, the wise use of our scientific, cultural and economic traditions, the extraordinary human and economic potential of this exceptional Transylvanian land, has gradually brought us closer to becoming Sibiu as a Romanian and European INTELPOL of intellectual thinking, advanced techniques.
I am proud that as the first elected Rector of the new Sibiu  University, professor and researcher, I have the chance to put a brick on the building that has become, de facto, that INTELPOL dreamed of us 24 years ago.