.
.
.
---
---
---
În urma Conferinței Naționale Acces la Literatura Științifică, ediția a 5-a, Alexander Street și Enformation, oferă o perioadă de ACCES GRATUIT la Health Sciences Collection.
Perioada de desfășurare: 06.11.2017 – 31.12.2017
Modalitate de acces: 
• pe bază de IP instituțional
• #deacasa (acces mobil): din Profil Instituțional
Health Sciences Collection:
Health and Society in Video
Dental Education in Video
Medical Imaging in Video
Nursing Assessment in Video
Nursing Assistant Education in Video
Nursing Education in Video: Second Edition
Rehabilitation Therapy in Video
Sports Medicine and Exercise Science in Video: Volumes I and II
Colecțiile de științe ale sănătății reunesc un număr impresionant de materiale video, cărți și documente ale specialiștilor în sănătate, profesorilor și cercetătorilor din numeroase specialități medicale – inclusiv stomatologie, asistență medicală, recuperare, medicină sportivă. Instrucțiunile în format video realizate de clinicieni și profesori recunoscuți reprezintă lecții și demonstrații detaliate ale abilităților și tehnicilor de care ai nevoie în practică.
---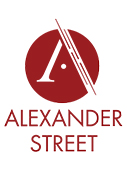 ---