.
.
.
---
---
---
INVITATION
INTERNATIONAL WEEK at Lucian Blaga University of Sibiu
May 23-27, 2022
It is with great pleasure that we invite you to attend the 8th edition of the International Week at Lucian Blaga University of Sibiu, between May 23-27, 2022.
iWeek 2022 is dedicated to the emergence of the university of the future, a "multi-versity" whose aim is to cultivate a network of transnational academic collaborations enabling the sharing of best practice protocols among academics.
For this edition, we have adopted a hybrid format accommodating both online and on-site meetings.
The proposed theme for this year's International Week is the connectedness of international universities in order to enhance high quality education, collaboration, and mobility in multicultural societies.
You are invited to iWeek to acquire a thorough understanding of new learning paths proposed by university alliances worldwide.
iWeek Topics
Enjoying the freedom and connectivity brought about by the online medium, we kindly invite you to attend our online lectures, designed both for academics and students.
The main topics of iWeek cover:
New Learning Paths inspired by Multidisciplinary Approaches
Digital Learning Environments
Skills in the Age of Millennials
Green Calls for Action – Sustainable Growth
Research & Innovation
FORTHEM Alliance – together towards the university of the future
iWeek Contributors
In case you wish to submit your contribution to the iWeek programme, please feel free to share with us your perspectives on a topic, divided into one or two lectures. The audience consists mainly of undergraduates, Master's students, doctoral candidates, and professors. All the lectures will be held in English.
Staff members are encouraged to participate in the iWeek event!
FORTHEM Alliance Members:
Université de Bourgogne (uB), France
Johannes Gutenberg-Universität Mainz (JGU), Germany
Jyväskylän yliopisto (JYU), Finland
Uniwersytet Opolski (UO), Poland
Universita' degli Studi di Palermo (UNIPA), Italy
Latvijas Universitāte (UL), Latvia
Universitat de València (UV), Spain
Universitetet i Agder (UiA), Norway
Universitatea Lucian Blaga din Sibiu (ULBS), România
All Alliance members wishing to join the talks are highly welcomed!
Registration link: https://forms.gle/hY6PqwQX7FbKKm7q7
---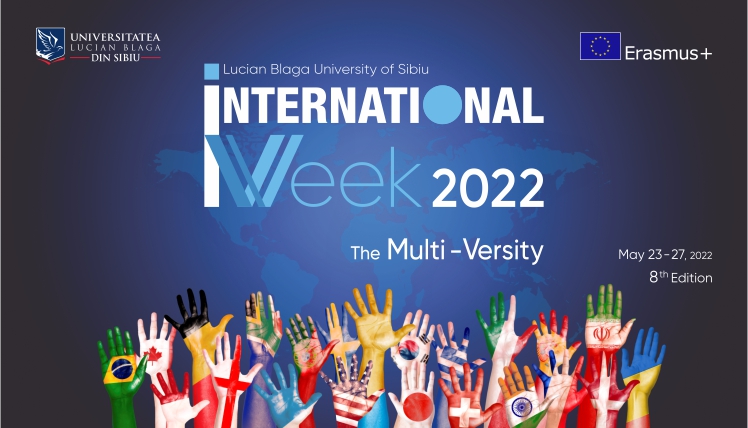 ---