.
.
.
---
---
---
Săptămâna aceasta, Facultatea de Științe Economice a Universității "Lucian Blaga" din Sibiu va fi gazda unui program intensiv de formare a cadrelor didactice în cadrul proiectului "ReThink Finance – integrating innovative paradigms and digital technologies into financial teaching and literacy".
Prin urmare, din 27 iunie până pe 4 iulie 2022, cadrele didactice din Spania, Polonia și România vor beneficia de prelegeri și training-uri găzduite de lectori cu experiență, cu obiectivul de a îmbunătăți abilitățile digitale de predare ale cadrelor didactice universitare din domeniul științelor economice. De asemenea, programul urmărește să promoveze un transfer eficient de cunoștințe, schimbul de bune practici și expertiză valoroasă, îmbogățind experiențele și înțelegerea participanților asupra subiectelor abordate, extinzând totodată interesele de cercetare ale acestora. Profesorii participanți au fost selectați din trei universități partenere: Universitatea Lucian Blaga din Sibiu (România), Universidad de Las Palmas de Gran Canaria (Spania) și Universitatea din Opole (Polonia).
"Development of digital skills and modern teaching methods for economics teachers" este un program intensiv și complex de metode de eLearning, adresat personalului didactic universitar din domeniul științelor economice. Acesta este conceput pentru a amplifica impactul preconizat al proiectului ReThink Finance și pentru a propaga rezultatele inițiativei cu mult peste durata de viață a acesteia, prin fiecare viitoare generație de absolvenți formată din personalul instruit.
Activitățile se vor desfășura în limba engleză și vor implica următoarele subiecte complementare:
Ziua 1 Session 1 – Conceptual framework of online teaching and new academic environment in finance; Session 2 – Technical environment of online teaching; Session 3 – Practice. Familiarisation activities with online platforms. From the simple to the most complex;
Ziua 2 Session 1 – Different learning profiles in digital settings; Session 2 – Strengths and weaknesses of online teaching and learning in finance; Session 3 – Practice Creating practical online finance teaching content in Moodle;
Ziua 3 Session 1 – Basic principles to design an online course; Session 2 – Online activity formats; Session 3 – Practice Addressing the different types of online students in finance; Sibiu Guided Tour;
Ziua 4 Session 1 – New methods in online teaching in finance; Session 2 – New materials in online teaching in finance; Session 3 – Cognitive science and online teaching; Session 4 – Practice. Creating innovative formats and pills;
Ziua 5 Session 1 – Evaluation; Session 2 – Future; Session 3 – Practice How to integrate new pedagogical trends into online teaching; Astra Museum Sibiu visit (open air museum – The Museum of Transylvanian Civilization);
Ziua 6 Session 1 – Evaluation of future digital learning in finance.
Prin cooperarea instituțiilor partenere, ReThink Finance promovează racordarea mediului academic la evoluțiile actuale din domeniul finanțelor, inovarea, schimbul de experiență și de know-how. Proiectul este finanțat prin fondurile "Erasmus +" dedicate parteneriatelor pentru cooperare în domeniul învățământului superior (referință proiect 2021-1-RO01-KA220-HED-000029551).
---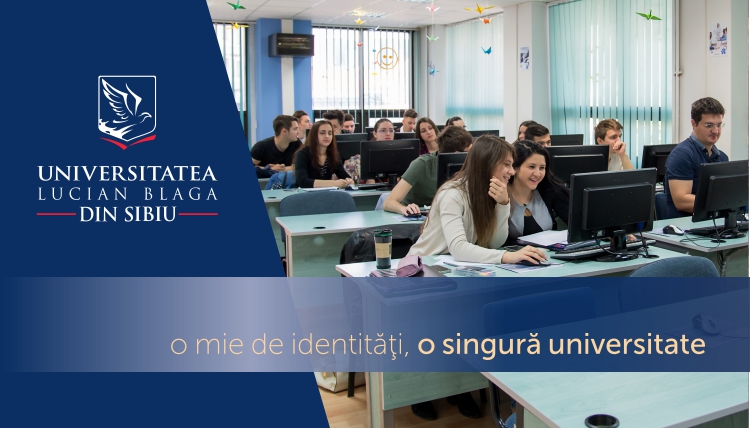 ---