---
---
---
INVITATION
 THE NATIONAL AGENCY FOR COMMUNITY PROGRAMMES IN THE FIELD OF EDUCATION AND VOCATIONAL TRAINING
as Programme Operator in Romania
has the pleasure to invite you to participate online in the
Opening Conference of the
Education, Scholarships, Apprenticeships and Youth Entrepreneurship Programme in Romania, 2014 -2021
 December 5, 2017, 10h00 – 12h00 (Romanian Time), Bucharest
Registration at: https://goo.gl/rtbaK1
The Education, Scholarships, Apprenticeships and Youth Entrepreneurship Programme is part of the 2014-2021 Financial Mechanism of the European Economic Area (EEA), financially supported by Norway, Iceland and Liechtenstein. More information on the Programme and potential applicants at: www.eea4edu.ro
The Conference aims at presenting the Programme's objectives, the target groups, ways of implementation and technical specificities of the different types of related projects. For consultation, the Conference Draft Agenda is attached.
The language used during the Conference will be English.
The conference will be streamed live at: goo.gl/qTWcmQ for potential applicants from Romania, Iceland, Liechtenstein and Norway.
Facebook: https://goo.gl/y5DMWG
Partner of the event: CREART – Centre for Creation, Art and Tradition of the  Bucharest Municipality.
We are waiting for you online!
---
Resurse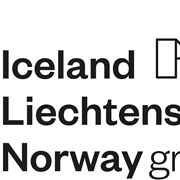 ---