.
.
.
---
---
---
In partnership with ULBS, we would like to invite all the students and professionals to the 10th R&M Roadshow, specially dedicated to Data Center and LAN, featuring various new products in the field of communication and data networks.
Most important globally available LAN and DC connectivity solutions from R&M will be demonstrated in the roadshow bus. From new technologies like Cat. 8.1 copper module, FO Field connecter without splicing, Power over Ethernet and FO cables to various copper and fiber panels like our Netscale family supporting IoT applications and DCIM-App InteliPhy net, you will have the opportunity to gain valuable insights into our modern solutions in the area of Data Center and LAN.
You are warmly invited to be part of the R&M Roadshow Wednesday 18th of May  at the Faculty of Engineering parking, Universitatea "Lucian Blaga" din Sibiu, from 10:00 – 13:30.
Please secure your attendance by registering on our Roadshow website.
---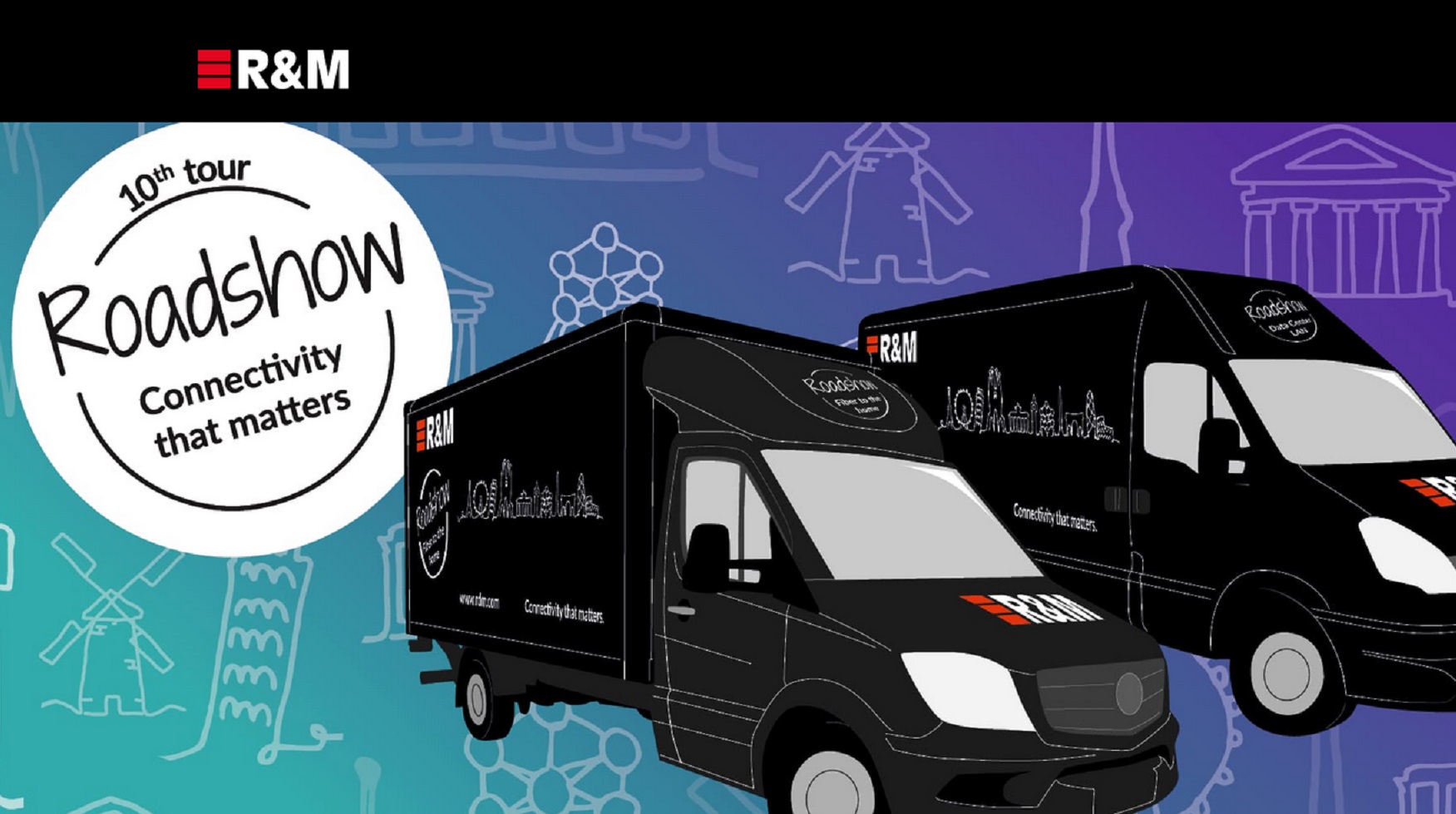 ---