.
.
.
---
---
---
Universitatea din Valencia, membră a Alianței FORTHEM, anunță organizarea conferinței internaționale cu titlul "Public law and algorithms. Towards a legal framework for the fair and non-discriminatory use of AI by public administrations", eveniment ce va avea loc în perioada 15-16 mai 2023.
Printre temele ce vor fi abordate în cadrul conferinței se numără implicațiile etice și legale ale Inteligenței Artificiale, Big Data și reglementările platformelor de internet.
Termenul limită pentru înscriere este 14 mai 2023.
Pentru programul detaliat al evenimentului și mai multe informații accesați: https://esdeveniments.uv.es/97884/speakers/public-law-and-algorithms-towards-a-legal-framework-for-the-fair-and-non-discriminatory-use-of-ai-w.html
---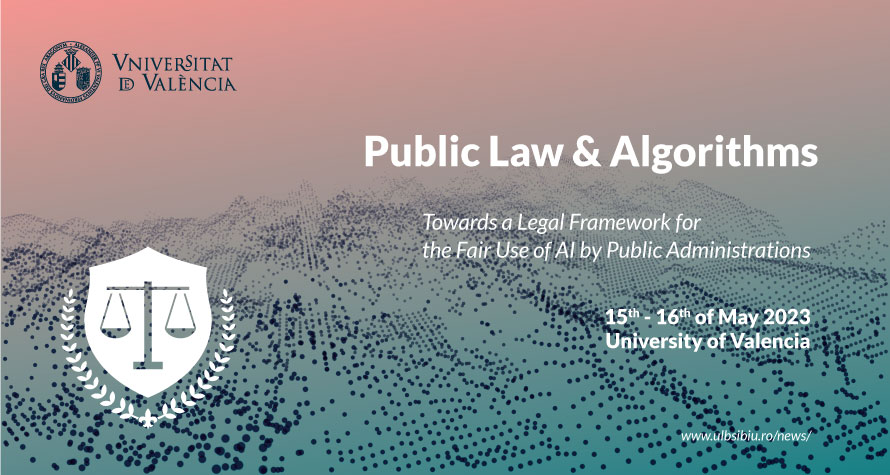 ---