.
.
.
---
---
---
"Social Growth on Trafficking and Immigration" (SOG-TIM)  is an ecosystem where like-minded people meet and interact to address current pressing issues of human trafficking, refugees and migration crisis across different European countries.
SOG-TIM provides an innovative international incubation e-based program, designed to train nonprofits and prospective social entrepreneurs, who will acquire the latest 21st century skills for the development of innovative, technologically advanced, financially sound, globally competitive and actively networked entrepreneurship ventures.
During the six months SOG-TIM training programme, trainees will be offered peer to peer mentoring cycle and action learning sets, which felicitate value co-creation for social innovation among peers from the global community. Besides the E-modules and courses, which are delivered through an online platform, SOG-TIM learning plan provides its advanced SOG-TIM Handbook, which has been the result of elaborated qualitative and quantitative researches run in several countries from Europe.  Also, face-to-face design thinking workshops, comprising technical training from experts, practitioners, policy makers, public and private stakeholders and inspirational talks from best practices in the field of refugee, migration and human trafficking, were already successfully organised by SOG-TIM partners, in Bratislava, Sibiu and Milan.
All these project efforts are carry out within a fruitful cooperation between universities (Lucian-Blaga-University of Sibiu and Spoleczna Akademia Nauk – Poland), organizations specialized in entrepreneurship and business development (Pedal Consulting – Slovakia, Eolas – Spain, Make a Cube – Italy) and a social enterprise (The Nest – Greece).
Project duration: 1 October 2016 – 30 September 2018
Project contact persons on behalf of Lucian-Blaga-University of Sibiu:
Prof. Ioana-Narcisa Cretu, PhD. ioana.cretu@ulbsibiu.ro
Delia Stefenel, PhD. deliastefenel@gmail.com
---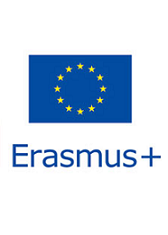 ---