.
.
.
---
---
---
1st International Traditional Chinese Medicine Conference:
Building B&R Civilization, Sharing Healthy Lives
Sibiu, 06-11 June 2019
In order to further promote the development of Chinese medicine in the European region, the cooperation and exchange between traditional medicine and Chinese medicine and enable Chinese medicine to better serve the health of people along the Belt & Road, the first International Traditional Chinese Medicine Academic Conference will be held in Sibiu of Romania from June 06 to June 11, 2019. We hope that with this platform for exchange and cooperation we can integrate academic resources and improve academic standards, especially the quality, safety and accessibility of Chinese medicine in Europe.
Hosts: Lucian Blaga University of Sibiu; Shaanxi University of Chinese Medicine; Yangzhou Traditional Chinese Medicine Hospital;
Organizers: Confucius Institute at Lucian Blaga University of Sibiu; Yangzhou Traditional Chinese Medicine Academic Society;
Co-organizer: Foreign Affairs Office of Yangzhou People's government
Supporter: Embassy People's Republic of China in Romania
Soliciting articles (topics)
Topics of interest for submission include, but are not limited to:
The traditional characteristics of Chinese medicine, the current situation of development, future development trends, etc., and the experience and direction of international cooperation.
Discussion on the research results of Chinese medicine theory and clinical subjects.
Pathological mechanism of clinical diseases, case discussion, or treatment techniques with TCM characteristics, and experience introduction, etc.
The content of the speech (ranking in no particular order, and updating continuously)
SHEN, Yuchun: The Origin and Promotion of TCM Health Care
LIU, Yanqing: Treatment Progress of Gastric Cancer with Traditional Chinese Medicine
ZHANG, Xiaochun: The History and the Present of Yangzhou Chinese Medicine
TANG, Zhishu: A Multiscale Integrated Analysis Strategy for Traditional Chinese Medicine Bio-efficacy Components Selection
XU, Hongbo: LC-MS Guided Isolation of Novel Sesquiterpenoids and Their Bioactivities from the Root Bark of Acanthopanax Gracilistylus
DAI, Xiaojun: Research Progress on Clinical Symptom Control of Traditional Chinese Medicine
All the specific details of the conference are presented in the attached file (English version and Chinese version).
---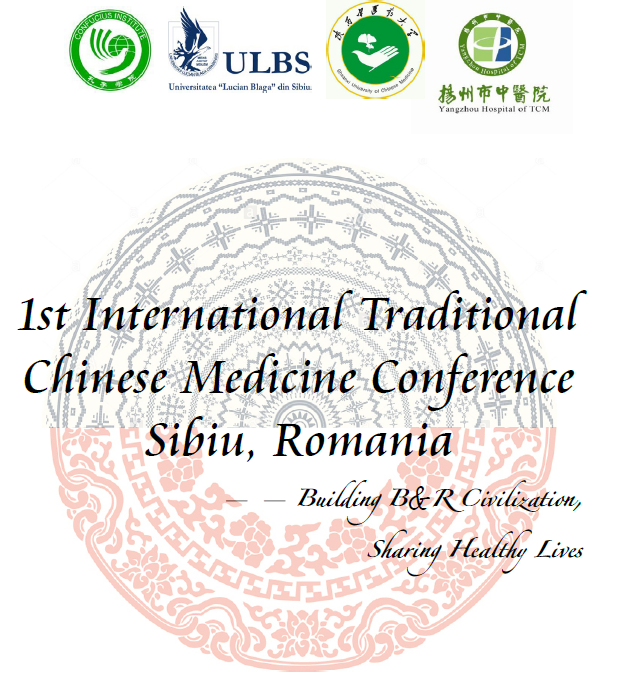 ---